'The people versus Jack the Ripper' with Michael Mulford
Date: 03/12/21
Time: 18:00
Venue: Lecture Theatre 1, Bush House 30 Aldwych London WC2B 4BG
Prices
Members: £0.00
Non-members: £0.00
Students: £0.00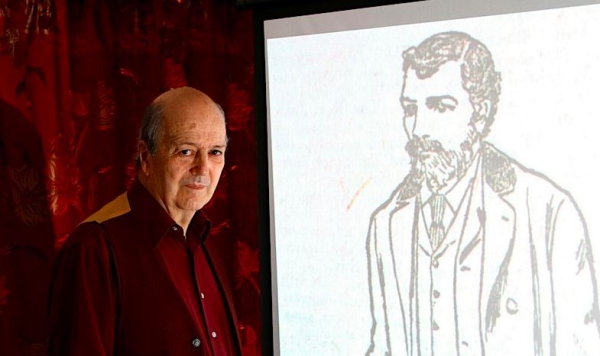 The British Academy of Forensic Sciences invites students from undergraduate, postgraduate and PhD programmes to a special event aimed at building an inclusive student community with interest in forensic science and other related fields including biosciences, pharmacy, toxicology, law, war studies, psychiatry and psychology, criminology etc.
There will be a talk on "The people versus Jack the Ripper" with the opportunity to cast your vote, join in the Q & A session and finish with a reception to follow giving the opportunity to network.
Michael Mulford, who lives near St Andrews in Scotland, is a native of the city of Dundee and has held senior appointments in journalism, television and public relations. He was the first Crime Reporter in the history of "The Dundee Courier," was a distinguished Parliamentary Correspondent of "The Scotsman" and Hansard shorthand writer before moving to Scottish TV in Glasgow.
His TV career saw him move from on-screen reporter and presenter to producer and director on the ITV network. As a Media Consultant he travelled widely in the old Eastern bloc teaching television production and journalism to students in post-Communist Romania, Bulgaria, Ukraine, Belarus and the People's Republic of Moldova
Michael is no stranger to crime, having served a four-year sentence which saw him in every jail in Scotland as Head of Communications at the Scottish Prison Service. He also directed the official video record of the Lockerbie trial at Camp Zeist (pronounced as in "heist") in The Netherlands. He later joined the UK Ministry of Defence as principle spokesperson for military Search and Rescue operations.
Timings
18:00 — Registration Lecture Theatre 1, Bush House
18:15 — Welcome by President British Academy of Forensic Sciences, followed by introduction to Guest Speaker
18:20 — Guest Speaker presentation
19:20 — Students/Attendees voting
19:25 — Comfort break announced
19:35 — Declaration of total votes cast; votes for Guilty; votes for Not Guilty presented by President BAFS
19:40 — Q and A
19:50 — Vote of thanks
20:00 — Drinks reception 8th Floor Roof, Bush House
21:30 — Carriages
Join BAFS
BAFS welcomes applications for Membership from professionals with qualifications in medicine, science, or the law who have contributed, or are likely to contribute, to the application and practice of the Forensic Sciences. Applicants from within these disciplines who are interested, but lack experience, may be offered Associate Membership.