Executive Council
Please click a person below to expand: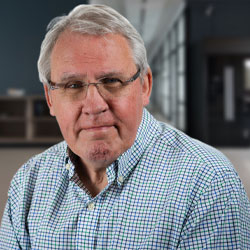 Professor Watson was one of the first lawyers to qualify as a Solicitor Advocate in Scotland. Born in Greenock, he is the son of a former senior police officer. His university education began at Strathclyde where he studied Economics and Psychology.
He later studied law at Edinburgh University, research at the Scandinavian Maritime Law Institute at Oslo University and studied Petroleum Law at Dundee. Professor Watson has many outside interests including the Chairmanship of Glasgow Children's Hospital Charity. He has also completed a very successful three-year stint as President of Legal Netlink Alliance Europe.
One of Professor Watson's niche areas is in the media and he has advised ITN, Mirror Group Newspapers (Daily Record and Sunday Mail), SMG, Newsquest (The Herald, Sunday Herald and Evening Times) Border television, Channel Four, Reuters, GMTV and Sky News.
Other prestigious clients included the Scottish Police Federation, The Association of Scottish Police Superintendents and many other public bodies and private individuals.
He has also worked with the United Nations Economic Commission for Europe. His focus has been on access to justice and integrity of legal systems in former Soviet Union countries.
Professor Watson was Solicitor of the Year 2008 and has been involved in litigation in 12 countries other than the UK.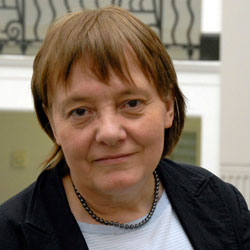 Professor Syndercombe Court is a highly respected scientist, academic, statistician and published author with over twenty years' experience in laboratory research, evidential examination and is a court-going accredited expert witness, giving evidence in court on many occasions over the last fifteen years. Her appointment as a Professor in Forensic Genetics at King's College London has allowed her to teach forensic genetics to undergraduate and post-graduate students and supervise those undertaking research for their doctorates. Her expertise relates to human DNA analysis for identification, both analysis and interpretation and she is familiar with molecular biology techniques involving sequencing and fragment analysis in the analysis of nuclear and mitochondrial DNA, methylated DNA and RNA in all body fluids.
She leads an ISO17025 Ministry of Justice accredited laboratory as part of King's Forensics that specialises in human relationships. She is a blood pattern expert and statistician and has held consultant positions in medical and forensic science and medical statistics with various organisations. She is a member of several professional associations (Academy of Forensic Medical Sciences, Biochemical Society, British Academy of Forensic Sciences, Chartered Society of Forensic Sciences, Faculty of Forensic and Legal Medicine, Institute of Biological and Medical Sciences, International Society of Forensic Genetics, Royal Society of Biology and the Royal Statistical Society), represents the UK on the European DNA profiling group, is the International Society of Forensic Genetics representative to the Forensic Regulator's DNA Working Group and is a member of the Home Office Biometric and Forensic Ethics Group (BFEG) and their Age Estimation Science Advisory Committee (AESAC). Her research group has been the UK partner, with other European Forensic Institutes, undertaking research in the forensic arena: STADNAP, SNPforID and EuroforGen, presenting her research and attending relevant International meetings.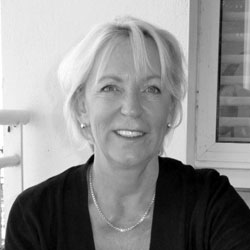 Jill is the former Head of Intelligence at New Scotland Yard for the Organised Crime Directorate. She has extensive UK and international investigative expertise working in Europe and overseas in a high-risk environment.
Jill is on the United Nations list of International Experts and also works for private and public sector clients to implement security reforms using a broad range of innovative technology systems.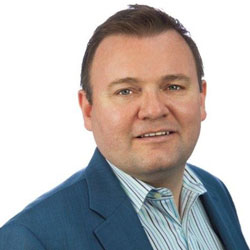 Andrew Forrester is Professor of Forensic Psychiatry at Cardiff University, and a Consultant Forensic Psychiatrist with Swansea Bay University Health Board and Oxleas NHS Foundation Trust.
He has worked as a psychiatrist in prisons and other criminal justice settings for over 20 years, and written over 800 reports to the Courts, mainly in criminal proceedings.
His clinical and research interests relate to mental health conditions as they present in the criminal justice system, including prisons, courts, police custody, probation, and other places of detention, with a focus on vulnerability and marginalisation.
He is forensic lead at the National Centre for Mental Health, Director of the Offender Health Research Network Cymru, and chair of the Criminal Justice Steering Group Traumatic Stress Wales.
He is Academic Secretary to the Faculty of Forensic Psychiatry, Royal College of Psychiatrists, and Editor in Chief of the SAGE journal Medicine, Science and the Law.
He sits on the executive committees of the Forensic Faculty of the Royal College of Psychiatrists, the British Academy of Forensic Sciences, the charity Crime in Mind, and the Quality Network for Prison Mental Health Service (QNPMHS).
He chairs the World Psychiatric Association's prison mental health task-force, and is a member of the Howard League's advisory board for sentencing principles for young adults. He is a member of the Society of Expert Witnesses, the Medical and Dental Defence Union of Scotland, and the Royal Society of Medicine.
He is a Fellow of the Royal Society of Arts, an honorary member of the World Psychiatric Association, and a former member of the Royal College of Psychiatrists' Working Group on the Mental Health of Refugees and Asylum Seekers.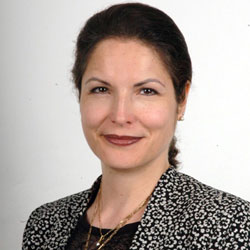 Tracy Alexander is the Director of Forensic Services at the City of London Police, a Fellow of King's College London, a PhD supervisor for the King's Forensics International Forensics, Wildlife Trafficking research theme.
Tracy began her career in forensic investigation in 1992 at New Scotland Yard. She is an advisory panel member and Trustee of Inside Justice and the current President of the British Academy of Forensic Sciences. She has worked in forensic science for 30 years, spending 17 years within the Directorate of Forensic Services at New Scotland Yard as Crime Scene Manager for the Homicide Command and latterly as Head of Forensic Intelligence. As case review specialist at LGC Forensics she headed the cold case investigation unit working on many high profile cases.
She has appeared in several documentary programmes on forensic investigation and is currently contributing to the podcast "Smoking Gun".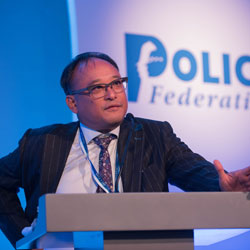 Dr Aw-Yong is the Medical Director for the Metropolitan Police Service, a Forensic Medical Examiner, former President of the Clinical Forensic & Legal Medicine Section of the Royal Society of Medicine, Medical Advisor for National Headquarters St. John Ambulance, Specialist Advisor CQC, Crowd Doctor for Queens Park Ranger's Football club, Honorary Lecturer for Queen Mary's University.
He has an interest in education as SAS Tutor in HIllingdon Hospital, Course director in ATLS, past instructor in ALS, MIMMS, examiner for MFFLM (GFM OCSE lead for 6 years). He is a Suitable Person for FMEs, Fitness to Practice Assessor and Drs Supporter for the GMC
He is an expert in restraint and Deaths in Custody providing expert reports for IPCC, PONI, Inquests and is a panel member of the Independent Advisory Panel on deaths in custody (Ministry of Justice). He sits as a medical judge on First Tier Tribunal Judicial Allocations Committee (MoJ). He was a co-author in the Harris Review on suicides in prison for the Prison Minister, Substance Abuse, numerous RCEM Best Practice Guidance, First Aid Manual, Chief Medical Officer report on drug packers, NCEPOD reports, Challenging Concepts in Emergency Medicine, So you want to be brain surgeon. He lectures on various courses DFMS, MSC Forensic Science, Emergency Medicine, police federation, IPCC, police forces etc. He has an interest in making custody safer pioneering the Custody Early Warning Score, ILS in custody medicine.
He promotes portfolio careers in medicine for sustainability and has featured in various media.
Lorna Hackett is a high profile civil rights lawyer, and co-founder of Hackett & Dabbs LLP. She is a highly accomplished public lawyer, who is dedicated to equality, fairness and justice and representing the most vulnerable in society. She is a renowned public speaker in social justice and criminal justice reform.
She has campaigned for prisoners serving imprisonment for public protection since 2010. Alongside Michael Mansfield QC she co-hosts The Two Heads podcast www.thetwoheads.com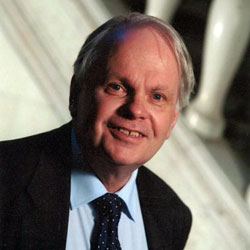 Professor Michael Kopelman (Past President) is Emeritus Professor of Neuropsychiatry, King's College London (Institute of Psychiatry, Psychology and Neuroscience) and, until 2015, he ran a Neuropsychiatry and Memory Disorders Clinic at St Thomas's Hospital. He has been co-editor/co-author of The Handbook of Memory Disorders, 2002; Lishman's Organic Psychiatry, 2009; and Forensic Neuropsychology in Practice, 2009.
He has previously been President of the British Academy of Forensic Sciences, President of the International Neuropsychiatric Association, and President of the British Neuropsychological Society; and he is the current President of the International Neuropsychological Society. He is a Fellow of the Academy of Medical Sciences, and was a founder member of the Society of Expert Witnesses, and of the Memory Disorders Research Society. His clinical and research interests include the nature of retrograde amnesia, confabulation, and psychogenic amnesia, including the nature of amnesia for offences.
He has been providing expert witness reports on neuropsychiatric and general psychiatric matters since 1981; and his cases encompass a number of high profile criminal court, Appeal Court, SIAC, death row, and extradition cases. He was co-author of a Royal College of Psychiatrists report provided to the House of Lords before they declared Detention Orders unlawful in December 2004, and of a confidential report which went to the Governmental mediation hearings on Guantanamo returnees in 2010.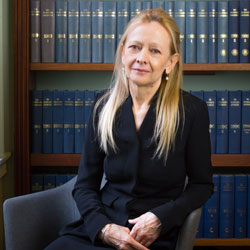 Leslie Millin was called to the Bar in 1988 after attending the Inns of Court School of Law and specialises in Inquests, Employment, and Personal Injuries. She completed pupillage at 3 Gray's Inn Place (now 2 Verulam Buildings) and 1 Crown Office Row. She has appeared in the Employment Tribunal, the Employment Appeal Tribunal and the Court of Appeal. She has also appeared at the County Court, the High Court and the Administrative Court.
She was a junior counsel in the first inquest regarding Article 2 of the Human Rights Act led by Philip Havers QC. R (on application of Goodson) v Bedfordshire and Luton Coroner (Luton and Dunstable Hospital NHS Trust, interested party).
Leslie Millin has attended numerous inquests on behalf of NHS Trusts and other organisations but also acts for families of deceased. She also lectures extensively to various firms of instructing solicitors and recently has been providing webinars.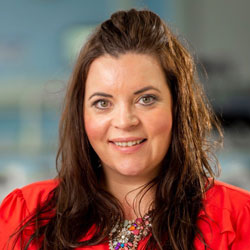 Leisa Nichols-Drew is a Chartered Forensic Practitioner (Forensic Biology), National Teacher Fellow, Churchill Fellow, and Associate Professor at De Montfort University.
Leisa's career in forensic science casework commenced in 2000, at the former Forensic Science Service, and more recently Cellmark Forensic Services.
Leisa's expertise is in the forensic science laboratory evidential examination, recovery, and documentation of crime scene exhibits, from a range of offences, within the disciplines of Forensic Biology (blood pattern analysis, bodyfluids examinations, DNA processing and submissions) and Evidence Recovery (including hairs, fibres and trace particulate debris, also shoe/tool/tyre mark analysis, microscopy and UV/IR imaging techniques). Additionally, as a Quality Advisor, Laboratory Auditor (ISO 17025), Technical Trainer, Subject Specialist, and Researcher.
With extensive attendance experience at crime scenes and vehicle examinations, post-mortem examinations, courts, cold-case reviews and case conferences, Leisa has coordinated complex forensic laboratory examination strategies contributing to high profile investigations through the FSS Major Crime Service within the UK Criminal Justice System and international agencies.
Leisa has disseminated her research (novel fingermark development methods and also, proactive and reactive approaches for knife crime offences) around the world.
In 2020, Leisa co-founded an international community and network to support academics and practitioners in forensic science training and education, with the transition to online learning, during the Covid-19 pandemic.
Leisa is honoured to be elected as a member of the Executive Council of the British Academy of Forensic Sciences.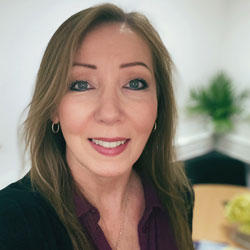 Lesley is a Forensic Business & Communications Manager working in research, service provision and online education in King's Forensics, King's College London. A Specialist Case Manager for DNA @ King's ISO 17025 UKAS Ministry of Justice accredited laboratory. Managing contracts and international business, stakeholder and client relationships. An expert in forensic, post mortem and human identification, immigration, surrogacy, donor conceived, ancestry and complex relationship casework. As part of the Forensic Genetics group, Lesley is a key contributor to maintaining quality and standards for accreditations. She is an advocate for looked after children and unaccompanied young migrants, collaborating with United Nations and international organisations in the field to support legal processes and uphold human rights.
Lesley leads on PR, media and communications projects and events to showcase excellence, impact and innovation in forensic science, medicine and law, and manages a suite of associated social media accounts to promote strategic activities in key forensic networks.
As BAFS Charity Administrator, Lesley supports the Executive Council Officers and their objectives, promotes the aims of the Constitution and Medicine, Science and Law journal, and maintains professional administration of the organisation for members. She is responsible for managing special events and lectures to provide education and training, website management and social media communications.
Lesley co-leads the Family and Carers Training and Support programme, developed with the support of the Anna Freud Centre, for the friends and families of people with BPD/EUPD. She also leads the Rethink BPD Carers support group.
Associate member of Chartered Management Institute.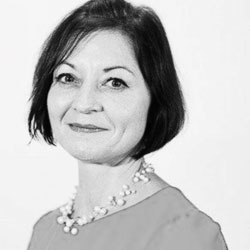 Stephanie is a Partner at Osbornes Law, London and head of Clinical Negligence and Child Abuse Litigation. Prior to qualifying as a solicitor in 1997 Stephanie was a registered general nurse. Stephanie has a Diploma in Forensic Medical Science and is the formerly a Legal Editor of and contributor to the publication 'Medicine Science and the Law'. She is a member of and lecturer at the British Academy of Forensic Sciences. Stephanie regularly lectures on medical negligence to doctors in clinical practice as well as to post graduate medical students at St Barts Hospital.
Stephanie is often interviewed on TV and radio on issues relating to Clinical Negligence and Child Abuse. Stephanie is the Director of Quality Governance & Legal Services for Health Practice Associates Council (a non-profit organisation owned by the public) and until recently was for many years an examiner for DipFMS and MSc in Forensic Science. She is also a Trustee of Yellow Door an independent charity offering support, education and counselling to young people between 11 and 25. Stephanie was awarded Clinical Negligence Lawyer of the Year in November 2019 at the PI Awards.
Stephanie holds several memberships including:
Accredited member of the AvMA Legal Panel - Stephanie has chaired and spoken at the AvMA Medicine for Lawyers conference
Member of and Senior Litigator status at the Association of Personal Injury Lawyers (APIL) to which she has lectured on brain injury resulting from medical negligence
The Law Society's Clinical Negligence Panel
Founding fellow and a member of the Academic Advisory Board of the newly established Academy of Forensic Medical Sciences(AFMS)
Andy Stevenson has been working in law enforcement since 1986. Between 1990 and 2016 he worked within the traffic department of Essex Police taking the lead in numerous multi vehicle fatal collisions. After qualifying as a forensic vehicle examiner he gave expert evidence at court on many major investigations. He also qualified as a detective, working on numerous homicides as part of the Major Investigation Team from 2007 to 2016.
In 2017 Andy joined the City of London Police as a CPIA disclosure officer at a time of many reviews and updated practices from the Attorney General. This has resulted in the review of numerous historical investigations and the introduction of many new policies and strategies at the City of London Police. Andy is now the lead disclosure officer in numerous high profile prosecutions and his work in this field has been recognised with numerous commendations from within the organisation and from trial judge HHJ Cahill (amongst others).
He is currently working with the cybercrime unit on another high profile case involving over 100 separate digital devices and has brought bespoke policies into place to manage this amount of data. He is key in implementing a change in procedures at the City of London Police in order that the review and presentation of fraud investigations can be shown to be fair to both the victims and the suspect.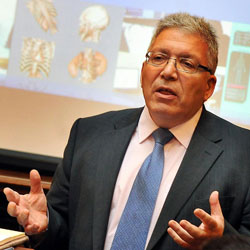 Professor Vanezis, member of the Royal College of Pathologists and a Fellow of the college (FRCPath); member of the Royal College of Physicians and Surgeons of Glasgow and fellow (FRCP(Glasg.) and a Founding Fellow of the Faculty of Forensic Medicine of the Royal College of Physicians in (FFFLM).
He has been a practicing forensic pathologist since 1974, having conducted in excess of 2,000 suspicious death autopsies, of which approximately 1,500 were homicides, and has held a number of academic and service appointments up to the current day. He has also carried out autopsies abroad, at the request of the Foreign and Commonwealth Office and in his capacity as Honorary Civilian Consultant to the Armed Forces, as well as on behalf of the United Nations International Criminal Tribunal. He has also been the supervising pathologist in a number of multiple death incidents including The Charing Cross Road Fire and The Kathmandu (Thai Airways) air crash.
He became an Officer of the Order of the British Empire awarded in the Queen's Birthday Honours List June 2001, for Forensic Pathology Services in Kosovo.
He is also a member of a number of examining boards in forensic medicine and has served from time to time on college and medical school committees as well as carrying out academic research. This includes facial identification, forensic pathology, especially in relation timing of injuries and projects involving the next of kin of deceased persons reported to the coroner. He also teaches regularly to both undergraduates and postgraduate students and co-ordinates a number of postgraduate courses. He has also published widely in forensic medicine in peer reviewed journals has edited two books and contributed to a number of other textbooks. He also continues to have a professional interest as a forensic medical expert into the investigation of the death of Diana, Princess of Wales.
Professor Vanezis has appeared in a number of television programmes in relation to his work. He also gives interviews to radio programmes.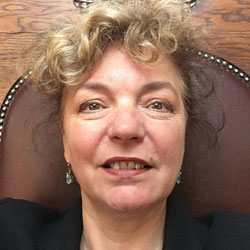 Professor Fiona Wilcox is HM Senior Coroner for Inner West London, in post since April 2011. She is dual qualified in law and medicine, a Master at Middle Temple, and a Fellow of FFLM. She is Chair of the Medico-legal committee of the Coroners' Society of England and Wales, and the London Coronial lead on DVI and Excess Death Management, with special interest and training in the management of mass fatality incidents and disaster victim identification. She teaches widely, including on the Masters in Forensic Medicine at QMUL, where she is an Honorary Professor, Coroners' Continuation Training, Middle Temple, Bart's Anatomy Society, the police, and the Paediatric Law and Ethics course at Imperial etc. She sits on the Death Investigation Group, and the Pathology Delivery Board.
She trained as a doctor at the Medical College of St Bartholomew's Hospital and was a GP in the East End of London before retaining as a barrister. She practiced in Criminal Law, and Professional Negligence based at Lamb Building and held Assistant Coroner positions in Inner South, East and North London and Kent.
She is an Apothecary and relaxes walking her giant dog.
Past Presidents
2023 Tracy Alexander FKC
2017 Dr Meng Aw-Yong
2015 Mr Robert Brown
2013 Professor Robert J. Flanagan
2011 Professor Michael Kopelman
2009 Dr Roy Palmer
2007 The Right Honourable Lord Justice Beatson
2005 Professor Sir Barry Jackson
2003 Professor Sir Colin Berry
2001 The Right Honourable Lord Justice Hooper
1999 Professor A. W. Goode
1997 Professor J. Stewart Orr
1996 Professor Peter Vanezis OBE
1995 Her Honour Judge Ann Goddard QC
1994 Bernard Grant Simms MBE
1993 Sir Montague Levine
1992 His Honour Judge Timothy Lawrence
1991 Dr Patrick J Lincoln
1990 Professor George C Jenkins
1989 G.J. Connor
1988 Dr P. Toseland
1987 Dr David M. Paul
1986 Roger Henderson QC
1985 Margaret Pereira CBE
1984 Dr J.D. Havard
1983 The Right Honourable Lord Justice Waller
1982 Dr Ronald Coleman
1981 Dr W.A.R Thompson
1980 H.D. Walton QPM
1979 Professor Barbara E. Dodd
1978 Professor J. Malcolm Cameron
1977 His Honour Judge Cox
1976 A Fraser McIntosh OBE
1975 Professor A. Keith Mant
1974 Professor Cyril J. Polson
1973 The Honourable Sir Gerald Thesiger
1972 Dr. Walter Somerville
1971 Dr. A John Howard
1970 Sir Roger Ormrod
1969 Dr. I.G.W. Pickering VRD
1968 Professor E.G.C. Clarke
1967 Sir David Napley
1966 Professor T.C.N. Gibbens CBE
1965 Dr. H.J. Walls
1964 The Right Honourable Lord Justice Lawton
1963 Professor Francis E. Camps
1962 Dr. L. Harrison Mathews FRS
1961 Sir Thomas George Lund
1960 Professor Sir Leon Radzinowicz
Join BAFS
BAFS welcomes applications for Membership from professionals with qualifications in medicine, science, or the law who have contributed, or are likely to contribute, to the application and practice of the Forensic Sciences. Applicants from within these disciplines who are interested, but lack experience, may be offered Associate Membership.